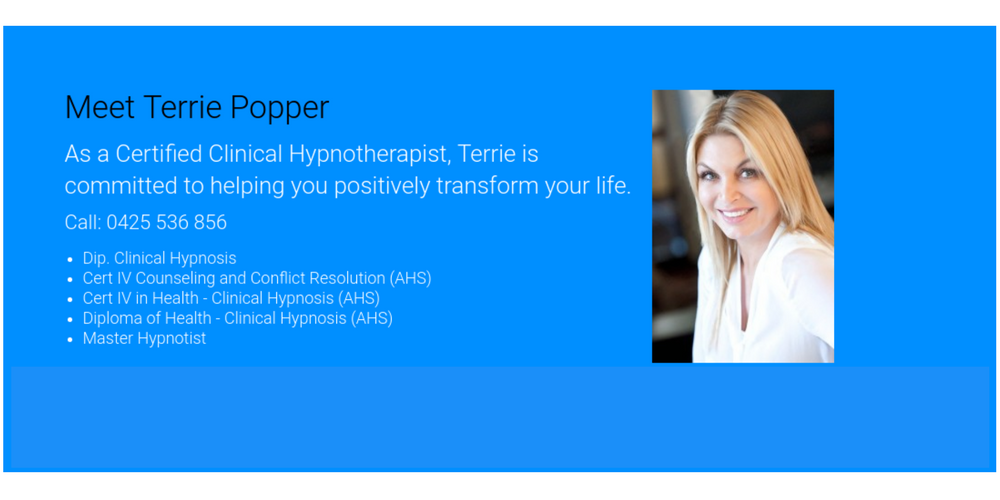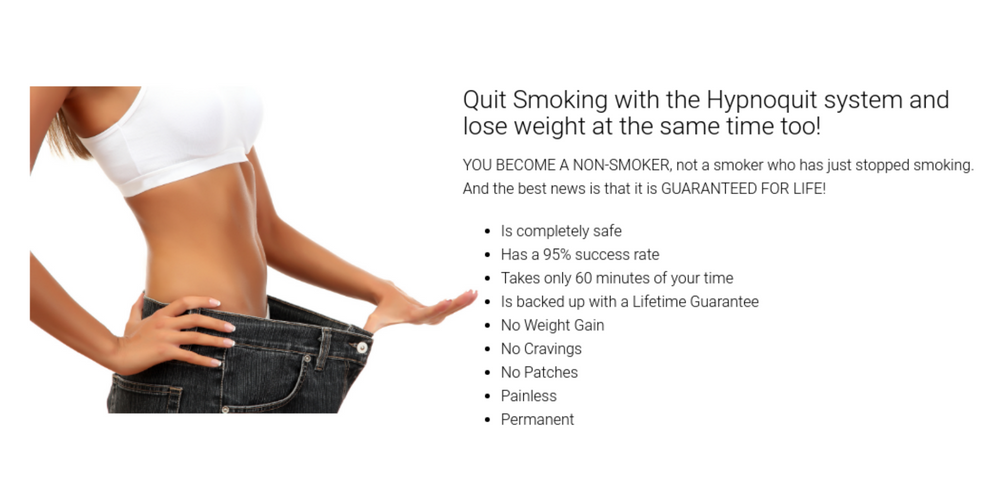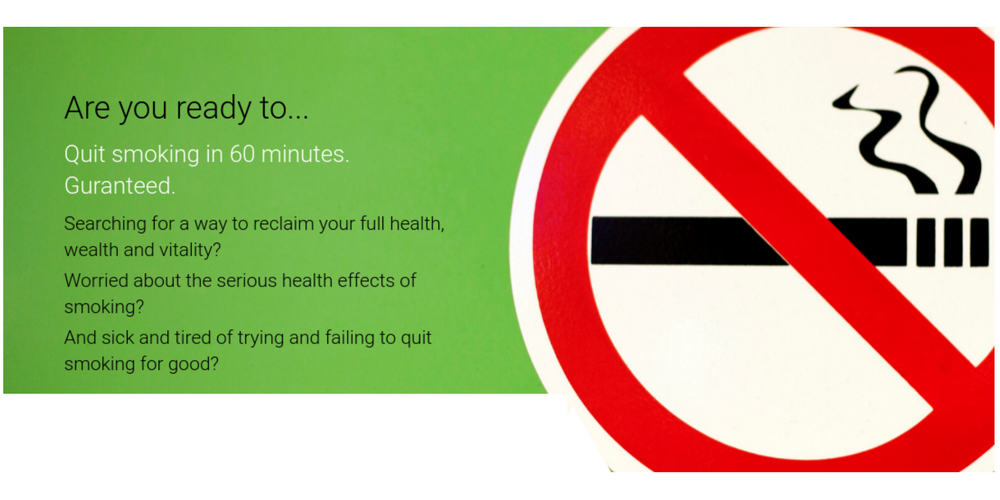 You could be a non-smoker by tomorrow!
With my Hypnoquit sessions, I will spend time identifying triggers that are specific to you and finding out the real reasons why you want to quit smoking cigarettes for good. That means I can tailor the hypnotherapy to target your specific issues, needs and requirements.
This revolutionary technique has gained worldwide acceptance and boasts a 99.9% success rate of clients quitting after only one session. I am extremely confident in my system, which is why I back it up with a lifetime guarantee (see details below).
Why use the Hypnoquit system?
The great thing about hypnosis is that it enables lasting change to occur quickly and easily. All you have to do is enjoy the relaxing state of hypnosis and follow the simple directions given. The processes themselves then take care of making the change happen.
You dont need to use willpower
Struggle of quitting is removed
No drugs or side effects
Painless and actually enjoyable
Session tailored to you
Your smoking triggers dealt with
Addresses possibility of weight gain
Time efficient
12 Month Guarantee
Simple – if you complete my Hypnoquit session and take up smoking in the 12 months after your session, you are entitled to one follow up session to repeat the program and kick the habit for good. No questions asked. Whether it's six weeks, six months or 1 year! I am committed to seeing you successfully quit smoking – for good!
testimonials
if you are looking to transform or help save yours or a loved one's life by giving up smoking then Terrie Popper is the person for you! If you or someone you know is readyto quit smoking, go immediately and see Terrie. Terrie thank you, you are amazing!
Terrie offers such compassion, kindness and care which puts you at ease straight away, her commitment and dedication to me through both my sessions was amazing. I had never experience this before from a practitioner. I found Terrie to be exceptionally thorough and non-judgmental, her ability to be practical and passionate comes effortlessly and her knowledge of material is extraordinary. I felt she went above and beyond for me.
I cannot put into words what Terrie has done for me I have sent my family members to see her as well as recommend friends and colleagues. She does profound work with a highly professional standard, I could not recommend her more highly as a practitioner.
Hi Terrie, I wanted to bring to your attention that today is my 2 year anniversary for ceasing smoking.YIPPEE!! You made stopping so easy and I have never looked back.
Thank you so much Terrie for helping me finally kick my smoking habit. It has now been almost 6 months and i have not touch a cigarette since leaving your office and I feel AMAZING!
Terri, thank you so much for my session back in September. You've been an amazingly positive influence and I cannot recommend you highly enough!
Its been 219 days since my last cigarette. Thats $5000 dollars I've saved but most importantly this has made me feel healthier clearer in mind and knowing I've done this has giving me more motivation to set other goals in my life. So big thanks to Terrie for her great work and most of all believing in me
Submit your details and we'll be in touch shortly. Alternatively, you can email Terrie at info@terriepopper.com or call 0425 536 856
Monday-Friday
Wooralla Drive,
Mount Eliza 3930

Weekends by appointment
Opening Hours:
Mon – Fri: 10am – 8pm
Saturday & Sunday: By Appointment Only
Email: info@terriepopper.com
Tel: 0425 536 856